2500 hunts and counting...
Two big milestones and a hint at what's next...!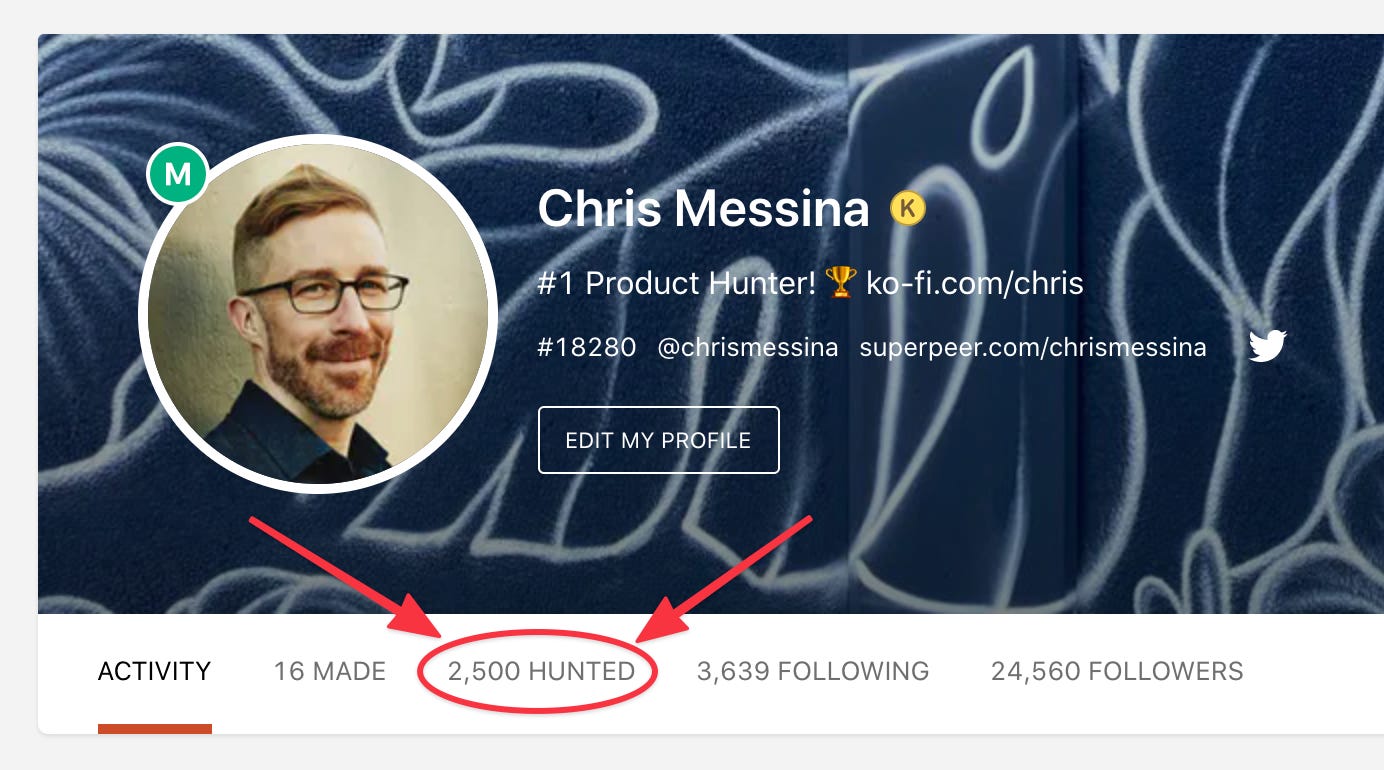 My Product Hunt journey began all the way back in 2014. Today I hunted my 2500th product on Product Hunt.
And yesterday, Product Hunt founder and CEO Ryan Hoover announced that after seven years at the helm he's stepping down and installing Josh Buckley as the new CEO.
So: a big day in the Product Hunt world!
How Product Hunt took over my life in 2020
I started hunting products as a hobby, because doing so gave me a way to "surf future trends" and to learn from other founders and makers about how they perceived problems worth solving, and then got to work implementing their solutions. It was just something I did for fun, and as I built up a following, posting other makers' products felt like a way be useful and to amplify other's work.
With the pandemic, my globetrotting speaking lifestyle came to a halt and I began to realize that Product Hunt had gradually taken over my life, what with scheduling hunts and providing ad hoc advice and feedback to makers. Once my friend Devrim launched Superpeer in March (and I hunted it!), I realized that I could shift my efforts to provide deeper insights and strategy to the makers whose products I had been hunting.
Having setup my Superpeer profile, I pitched Ryan on integrating a Superpeer mentor directory into Product Hunt, and he went for it, resulting in the launch of the Product Hunt Mentors Network in July.
And so for most of this year, I've focused on supporting makers and founders get the word out about their products — through hunts and on over Superpeer 130 calls!
My 2500th hunt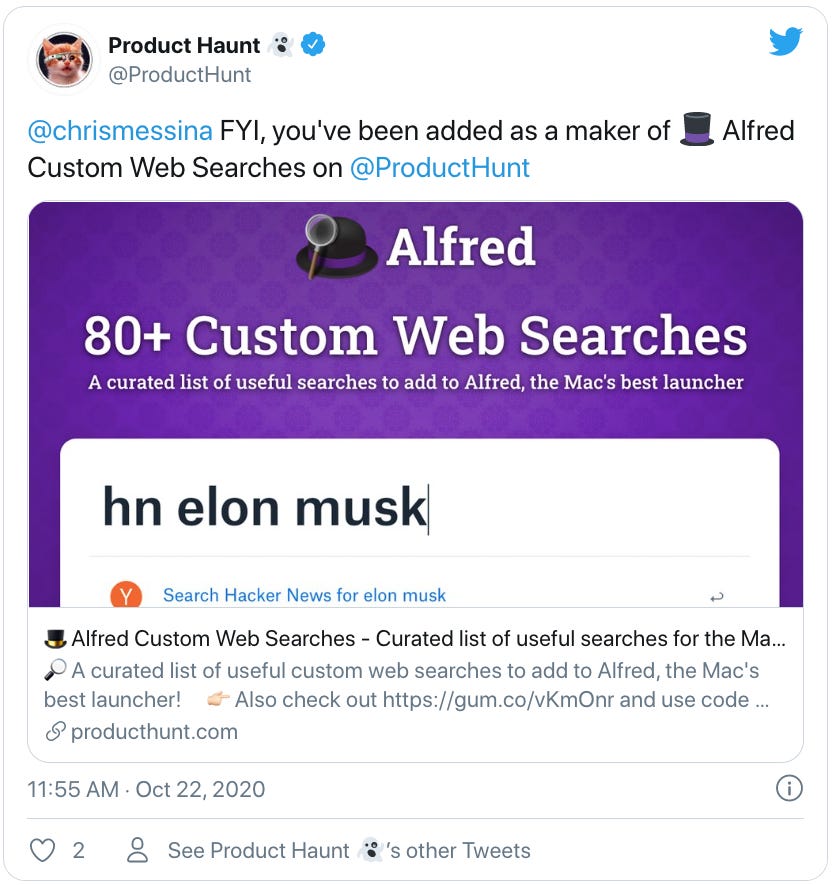 A couple days ago I realized that I was fast approaching my 2500th hunt and wanted to make it special.
As I've been digging into Alfred this year and developing my own workflows and themes, I decided I'd spend my 2500th hunt on something I made — a collection of over 100 custom web searches for Alfred published using Airtable and Pory (which I hunted a month ago!).
So for only the 16th time since 2014, I've added myself as a maker to a product on Product Hunt!
In addition to the one-click installable custom web search directory, I also published over 80 custom icons to accompany those web searches so everything looks great in the custom themes I've designed for Alfred, like in my Dropbox Paper theme: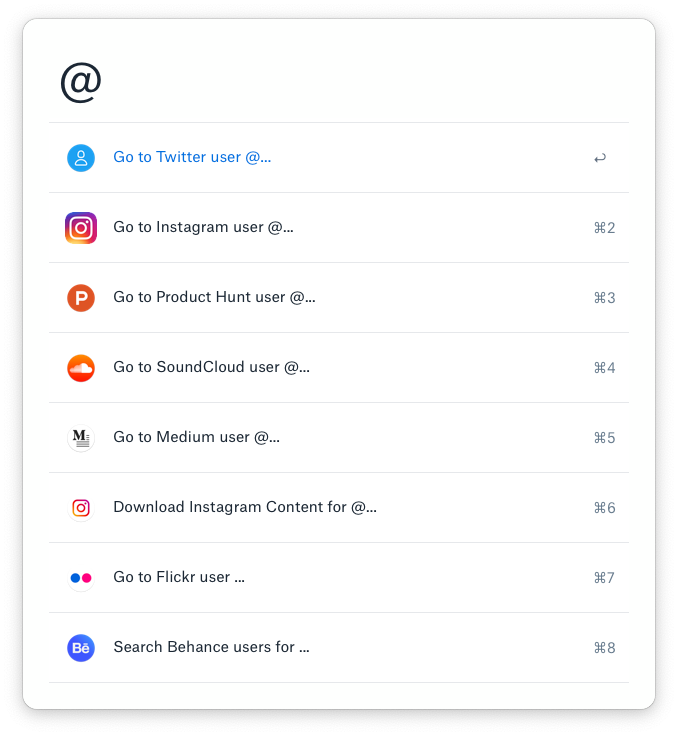 Here's the full set: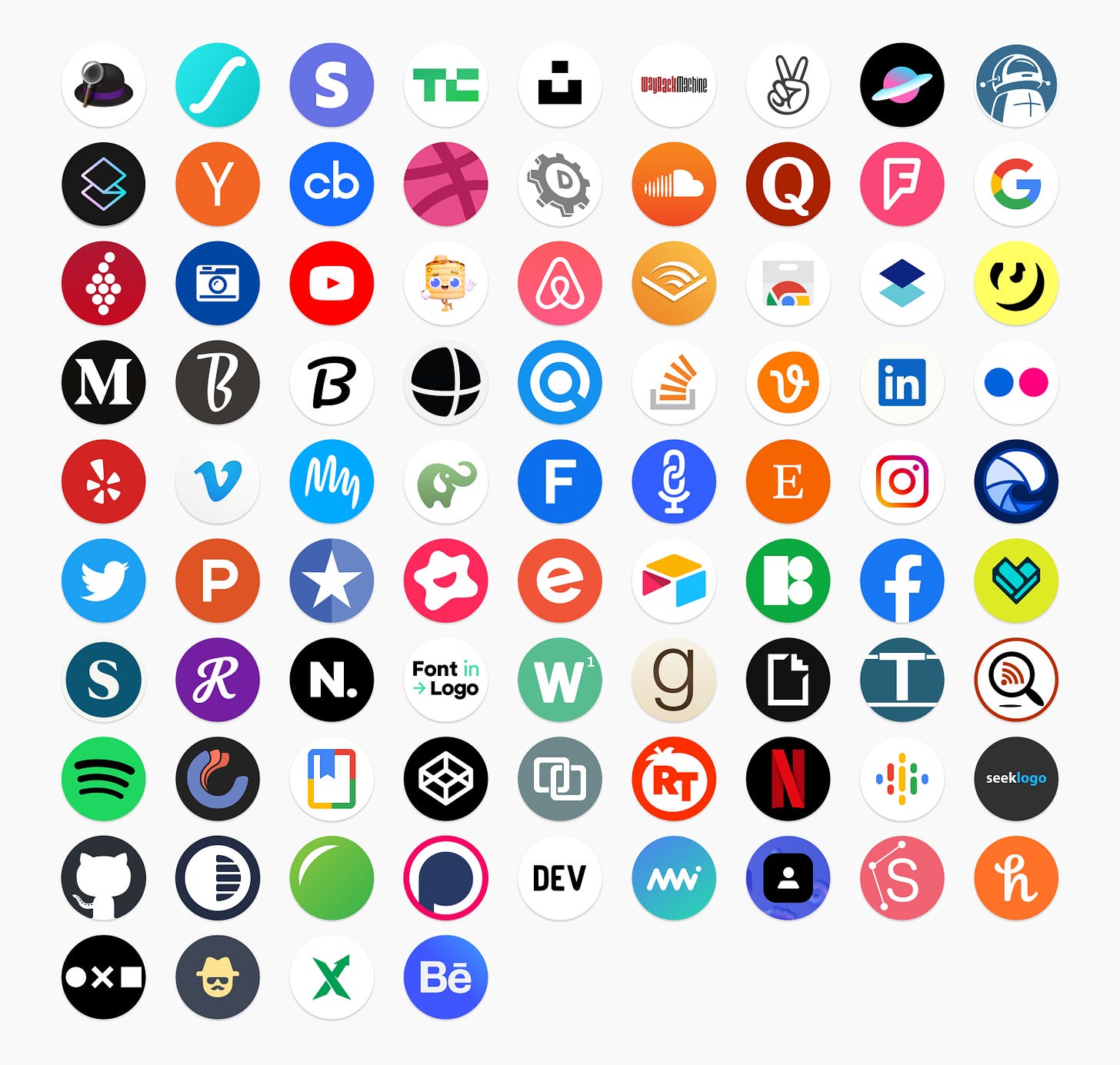 And to celebrate Ryan's seven years with Product Hunt, you can take 70% off the price with code rrhoover!
To use these icons, you can just drag them into the custom search icon well on the info sheet: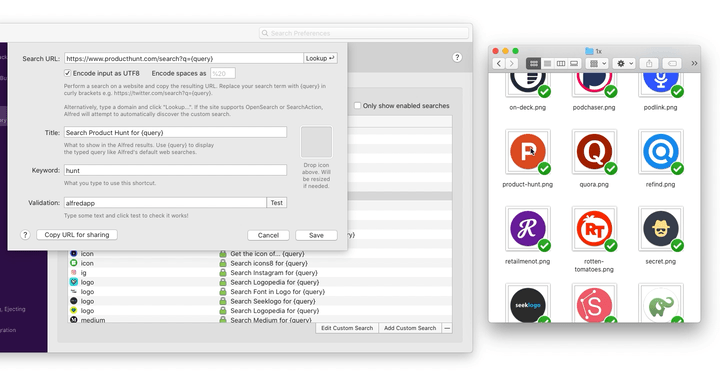 And one more thing…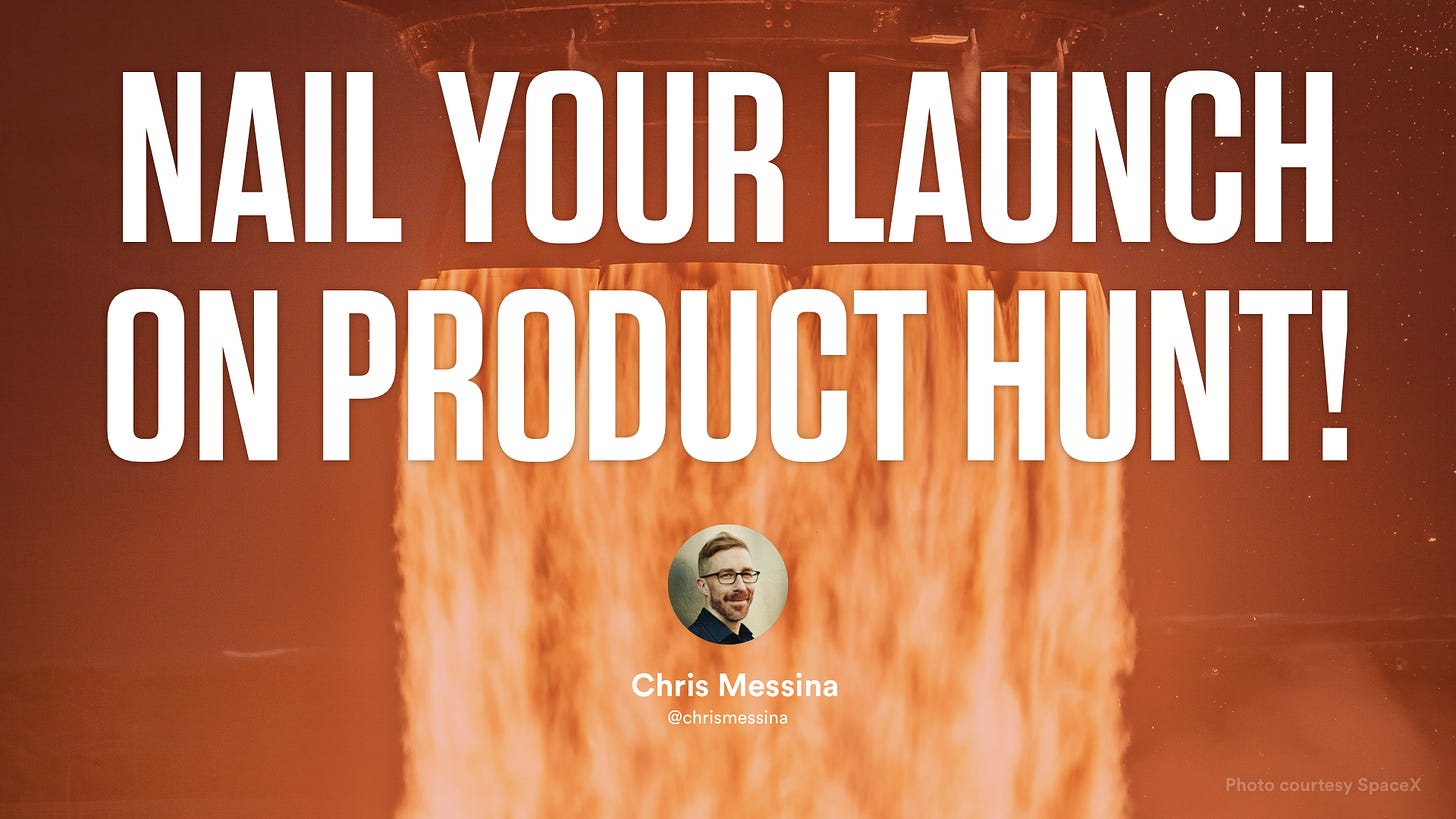 I'm excited to share that I'm developing a course on How to Nail Your Launch on Product Hunt 🚀!
It'll be coming out this fall and to be among the first to find out (and to get a good deal!), sign up for my Product Hunt course newsletter here: