Sep 18, 2020 • 37M
🎧 Podcast interview with Brett Goldstein (@thatguyBG) on digital identity, design, and inventing the hashtag
Hey there! Remember me?
I know it's been a while since you last heard from me (geez, has it already been nine months! I know I know… 🙄) but in the meantime it seems like newsletters have become the rage (so much so that people are asking for tools to aggregate the deluge of newsletters they've subscribed to! (Hint: I've heard ZenInbox is working on this)). Of course, I remember the time when we had feed readers for this purpose, so inevitably, what comes around goes around.
I'm hoping to write more often but won't make any promises, especially since Sari Azout says I don't have to.
In the meantime, I want you to check out my friend and fellow On Deck fellow (wink) Brett Goldstein's excellent newsletter Social Studies.

His latest issue features an interview and podcast with yours truly on a range of topics, including one of my favorite original metaphors for describing advertising, which I came up with when I was walking on a remote island on the Western coast of Scotland: the blackberry and the bramble.
This is actually the blackberry that inspired the idea: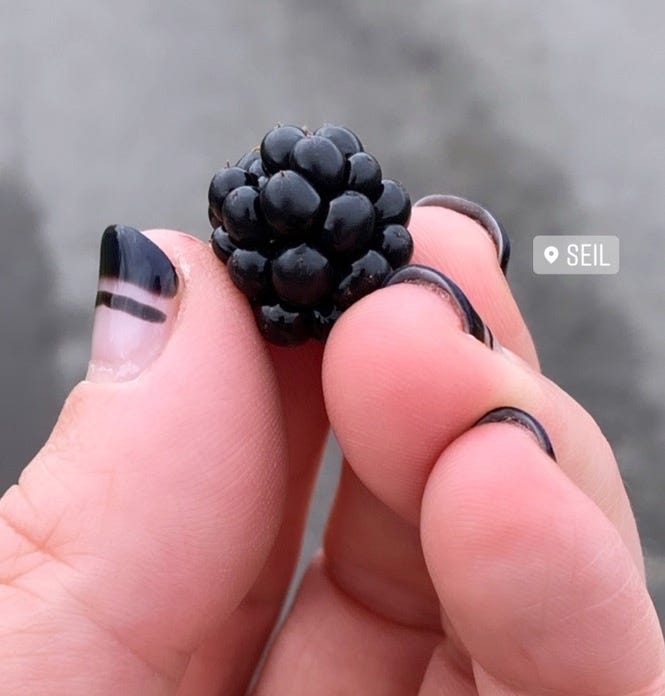 Anyway, I think you'll enjoy the conversation. We get into some really juicy topics!
---
I'd also be remiss if I didn't mention my brief cameo in The Social Dilemma, a new Netflix documentary about the harms of social media as told by the folks responsible for [some of] them. I'll have to write down my thoughts at another time but to answer your burning question — yes, that's me in the audience sitting next to Tom Coates and in front of Jyri Engeström and Caterina Fake!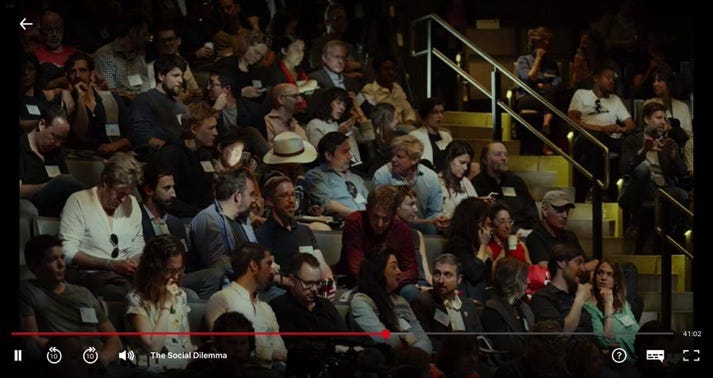 ---
Ok, I'll leave it at that for now. Would love your feedback on the podcast interview. Have a great weekend!